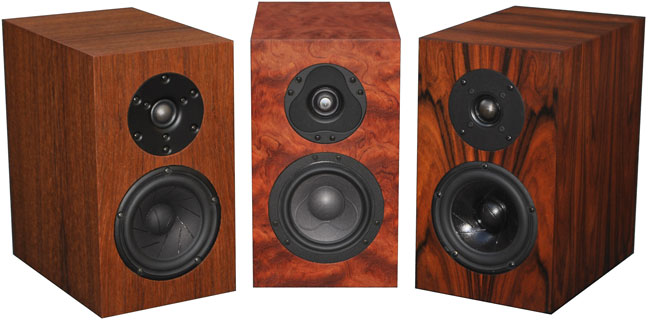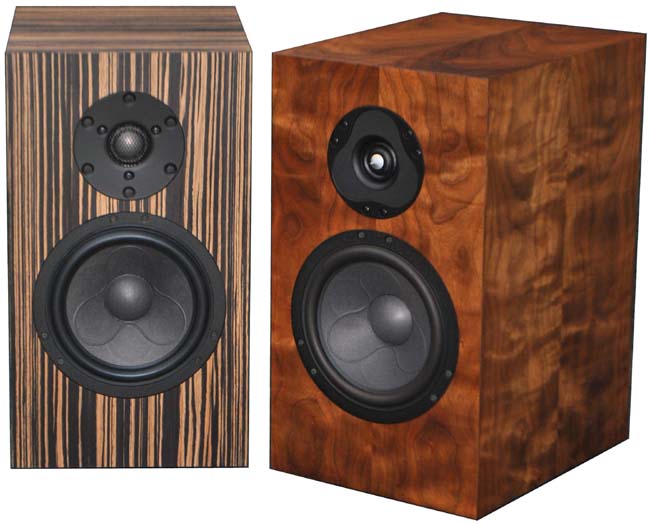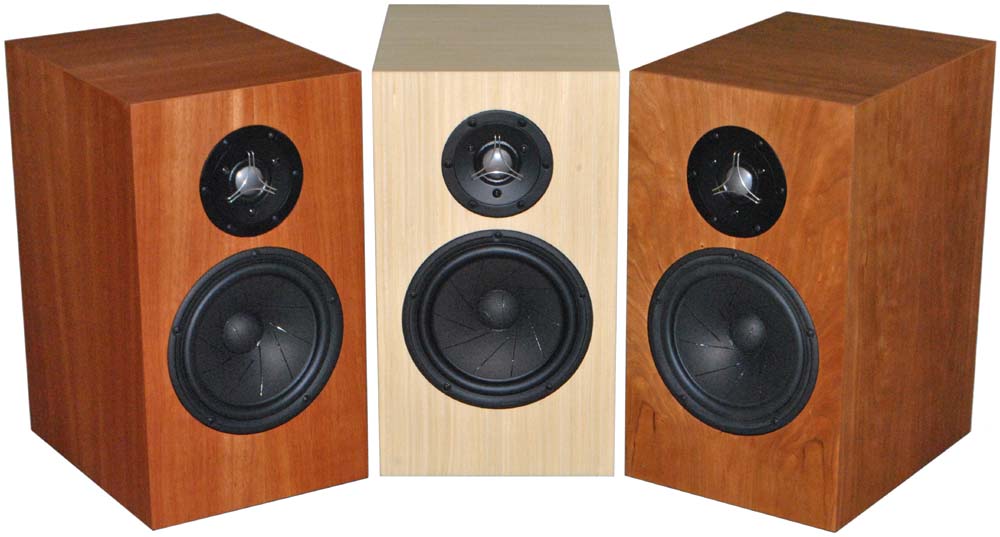 High End Loudspeaker Systems
Fritz loudspeakers feature the same top quality drivers that are used by many highly rated loudspeaker companies including the latest state-of the-art cutting-edge technology units made by Scanspeak, Seas & Morel that supply speaker components to the worlds finest names in High-End Audio.
The precision designed crossover networks all use hand measured & matched, premium ribbon foil or large gauge solid core coils, metalized polypropylene & film foil capacitors, and non-inductive wire wound resistors. They are point to point hard-wired for better transfer of the high current signal directly to the drivers.
The loudspeaker enclosures are professionally handcrafted, fine furniture grade quality cabinets and are covered in genuine wood veneers, then lacquered or hand rubbed & oiled. They are available in several standard finishes (Oak, Cherry, Maple, Walnut, & Mahogany) and can be ordered in a wide variety of other woods & finishes to match your decor. Check out my Custom finishes page to see what else is available.
All Fritz Speakers have magnetically attached grills
---
New Model Carrera 7 BE Reviews
Carrera 7 BE Audiophillia Review
Carrera 7 BE Part Time Audiophile.com review


Carrera 7 BE positive feedback review
Carbon 7 SE Reviews
Carbon 7 SE's reviewed with 3 Pass Labs Amps


Headphone Guru Carbon 7 SE Review

Part Time Audiophile.com Carbon 7 SE review
Steves Carbon 7 SE review on 300B Amp

Carbon 7 SE Review with Woo Audio 300B Amp


Morel 6 Reviews

Positive-feedback Morel 6 review

Seans Zero Fidelity Morel 6 review

REV 7 Reviews
Stereo Mojo REV 7 & REV 5 Review

Positive Feedback REV 7 Review

Part Time Audiophile REV 7 review



Carbon 7 Reviews

Absolute Sound Carbon 7 Review

Enjoy the Music Carbon 7 Review

Positive Feedback Carbon 7 Review

Affordable Audio Carbon 7 Review

Polk Audio Forum Carbon 7 Review



REV 5 Model Reviews

Positive Feedback REV 5 Review

Best Sound for the money at CA Audio Show LS/7R


Hemp 6 Positive Feedback Review

Part Time Audiophile Grove Review

261MTM - Positive-feedback.com review